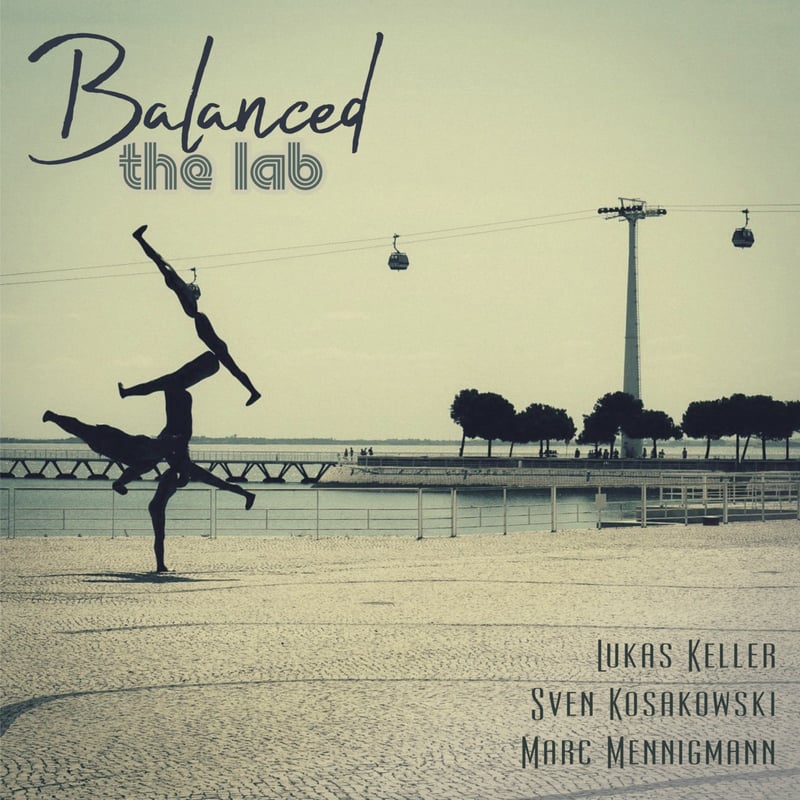 The Lab – Balanced – FLAC Download
€5.00
This is a FLAC Download of the album "Balanced" by The Lab.
For "Balanced", drummer Sven Kosakowski and pianist Marc Mennigmann invited bass player Lukas Keller to THE LAB in Dortmund. The recording was started and they began to let music happen without any previous arrangements or notes.
In the editing process, the pieces were only cut or shortened. This is a collection of ad hoc compositions, sound experiments, improvisations and pieces that sound like they were composed – but aren't.

After "Welcome", "Three Word Poems", "Tracks" and "What We Need", "Balanced" is THE LAB's fifth album.
Released September 18, 2020

Lineup:
Lukas Keller – double bass
Sven Kosakowski – drums, percussion
Marc Mennigmann – piano, keyboards, electronics

Recording studio: THE LAB, Dortmund
Editing, mix, master: Sven Kosakowski & Marc Mennigmann
Cover photograph: Sven Kosakowski
Album artwork: Marc Mennigmann