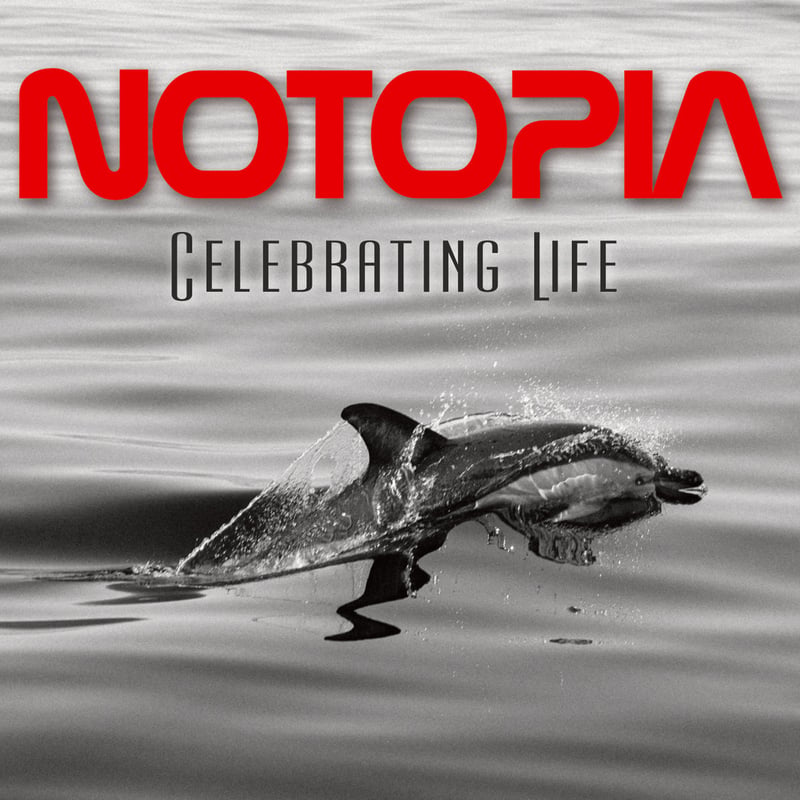 NOTOPIA – Celebrating Life – FLAC Download
€9.00
All songs on this record are instant collective compositions. We simply don't know what will happen during a studio session, as there are no planned tunes to play, no prepared lead sheets, scores, or chords. We talk with our instruments, have a conversation through the music that happens. And we always have a good time.
The only editing on these tracks were the vocal overdubs. No instrument was added, no solo was played new. Everything you hear is the first take and just happened in the very moment of the recording. As we say, this is about friendship and music…
The musicians of NOTOPIA who celebrated life with these recordings are: Peter Alexius (guitar, soundscapes, voice on "Travel"), Marc Mennigmann (keys), Sven Kosakowski (drums), Mike Keneally (guitar), Jaan Wessman (bass), Peter Hammill (vocals on "Celebrate" and "Connect"), Divinity Roxx (voice on "Play," "Create," and "Care"), Mimi Ventura (vocals on "Dream")
Tracks:
Here's the list of tracks formatted as text-only with time information in square brackets:
1. Play [03:19]
2. Create [04:24]
3. Celebrate (feat. Peter Hammill) [05:34]
4. Trust [01:31]
5. Care [03:20]
6. Study [01:36]
7. Smile [03:34]
8. Arrive [01:57]
9. Change [07:41]
10. Inspire [06:27]
11. Heal [01:14]
12. Dream (feat. Mimi Ventura) [05:45]
13. Reward [01:56]
14. Enjoy [06:55]
15. Work [00:56]
16. Travel [03:17]
17. Connect (feat. Peter Hammill) [05:09]
18. Love [01:17]
19. Dance [05:02]
20. Relax (digital bonus track) [06:19]
The download version of "Celebrating Life" includes a PDF booklet and a bonus track. credits released November 17, 2017
All tracks recorded at goldsoundmusic 2016 in Hagen. Vocals recorded by the singers in their own studios. Mixed by Marc Mennigmann, mastered by Marc Mennigmann and Sven Kosakowski, creative feedback loop by Peter Alexius. Produced by NOTOPIA. Made in Germany.