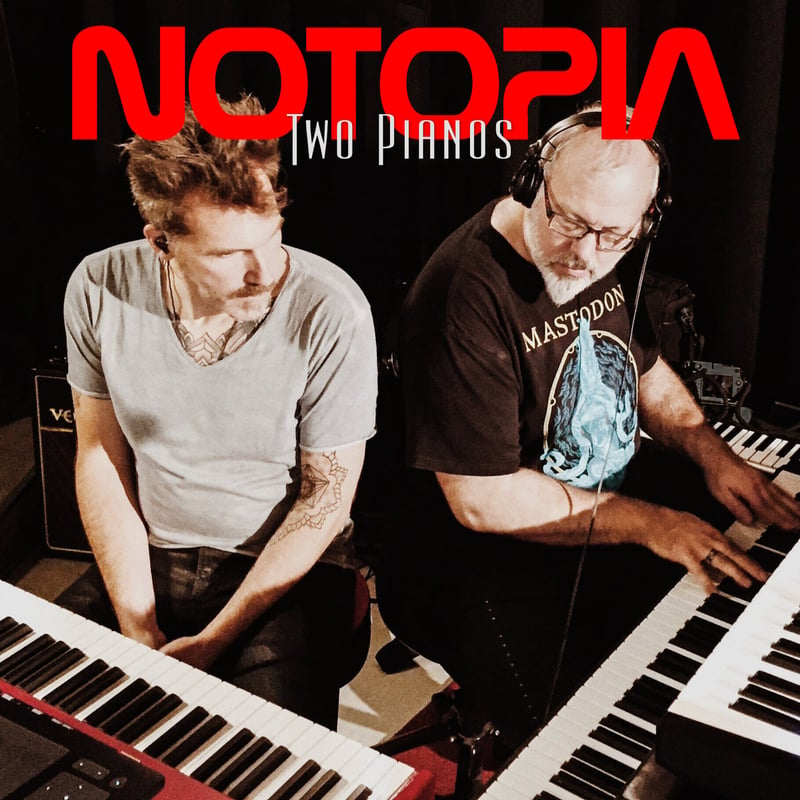 NOTOPIA – Marc Mennigmann & Mike Keneally – Two Pianos – FLAC Download
€3.00
This is a FLAC Download of the album "Two Pianos" by NOTOPIA.
During the NOTOPIA sessions Mike had the idea to perform a freestyle piano duo. Here is our conversation. Mike is playing the Fender Rhodes, I played the Grand Piano on a Nord Stage. Enjoy.
Tracks:
1. From Nothing To You In 8 Easy Steps (Duo One) 06:12
2. Largest Collection of Planets (Duo Two) 07:07
Released December 15, 2017
Lineup:
Mike Keneally – Fender Rhodes
Marc Mennigmann – Piano

Recorded at Goldsound Studios in Hohenlimburg, Germany.
Mixing and Mastering by Marc Mennigmann.