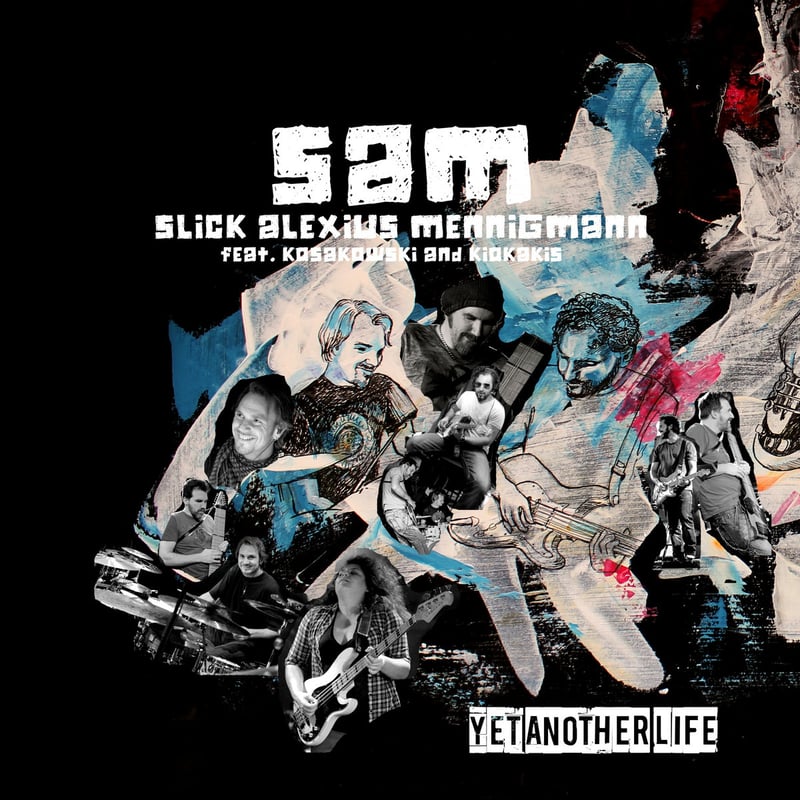 SAM – Yet Another Life – EP (feat. Julie Slick) – FLAC Download
€4.00
This is a FLAC Download of the album "Yet Another Life – EP (feat. Julie Slick)" by SAM.
Some years ago, Peter took me to a concert of the Adrian Belew Power Trio and I immediately fell in love with the brilliant bass playing of Julie Slick. Several concerts later we decided to bring Julie to Germany someday, make a record with her and play some concerts. And here we are, SAM, the trio Julie Slick, Peter Alexius and Marc Mennigmann.
This record contains some of the essence of one week in the studio. In total we recorded 11 hours of improvised music and we are thrilled to present only the best moments of improvisation, intention and interaction here. "Yet Another Life" is a > 35 minutes – 5 tracks – 100% improvised EP. Every track, every melody, every groove and every note is 100% improvised, so let's call it Progressive-Free-Jazz-Rock!
Included in the download is a 15 page PDF booklet with lots of wonderful photos and background information of this project.
By the way: If you like this EP, please also listen to the album "Another Life" which contains additional 160 minutes of our groovy recordings.
Tracks:
1. The Mass Of A Photon [06:10]
2. Deconstructing The Horse Of Troja [07:50]
3. Acid Attack! [10:26]
4. Higgs' Blouson [10:02]
5. Down The Drain [01:56]
Released July 22, 2013
Lineup:
Julie Slick – Bass
Peter Alexius – Guitar
Marc Mennigmann – Chapman Stick & Keyboards
Sven Kosakowski – Drums
Zaki Kiokakis – Guitar
Thanks to all the helpful ears, listening to the 11 hour of raw-recordings and helping us to select the final tracks with their feedback.
Thanks to the photographers Ralf Schönenberg, Dr. Jörg Jäger, Simone Reukauf and Bernd Wendt for documenting this wonderful week of music and inspiration. Special thanks to Mimi for creating the album cover.
All tracks are recorded by Martin Werner at the most intimate and relaxed studio at goldsoundmusic between October 15 and 18, 2012 in Hagen. Mixed by Martin Werner in 2013. Mastered at Eroc's Mastering Ranch.